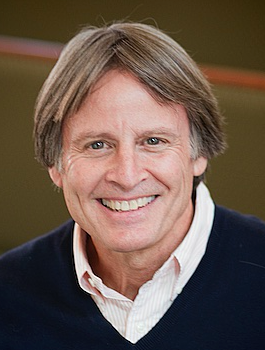 Dr. Sam Boyd accepted the call to be the next Senior Pastor of Forest Hills Baptist Church on April 15, 2007. He began his pastorate here on June 3, 2007. Before coming to Forest Hills, Sam pastored churches in Illinois, Florida, Georgia and North Carolina.
A Tennessee native, Sam graduated from the University of Tennessee with a bachelors degree in architecture. He went to seminary at Southwestern Baptist Theological Seminary in Fort Worth, Texas, where he earned his Master of Divinity, Master of Religious Education, and a Doctor of Ministry degree.
Don't let the degrees fool you, though. Sam is a thoroughly down-to-earth preacher and teacher, known for sharing practical and often surprising principles from the scriptures. He's also known for his boldness; you'll never hear Sam water down the Bible, which he sees as an infallible guide for living and the story of God's love for us all.
Sam and his wife, Carolyn, are the proud parents of three girls: Whitney Lloyd and husband Jeremy of Irmo, South Carolina; Lindsey Gorin and husband John of Huntsville, Alabama; and Britney Moore and husband Matt, of Franklin, Tennessee. They are also the proud grandparents of Isabella, Jackson, Tucker and Charlotte Lloyd, Sadie and Micah Gorin, and Houston and Henry Moore—with one more on the way!